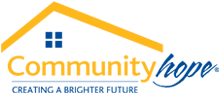 "Vertical-X enabled us to launch a new website with a contemporary, sophisticated look that is easy-to-navigate while being chock full of information about our organization, programs and events. As a nonprofit organization, our website is critical to our fundraising efforts and we have improved access and received numerous compliments since launching our new site."
Julia Bey Ahmet
Chief Development Officer and Vice President of Marketing & Development
Community Hope Inc.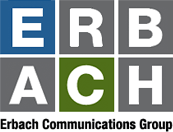 "We've been working with Vertical-X since 2008. Vertical-X has really been our partner in developing sites for our clients. They're insightful, helpful and creative - always delivering on time and on budget."
Kathy Noyes
Vice President of Operations
Erbach Communications Group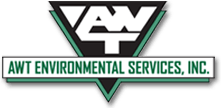 "I am writing you this unsolicited letter to let you know how pleased I am with the work Vertical-X did on our company website. Everyone at AWT loves the look and functionality of the site. Your use of color and pictures as well as the structure of the pages and links are terrific. We honestly feel that AWT has the best website of any company of our size in the industry. More important than the creative and technical talent is your approach to business in general. Even though you quoted us a reasonable flat rate for the design, I never felt like you were concerned with limiting time or content. It always felt as though Vertical-X cared about our happiness with the product as well as the process. Wherever something extra could be done to make it better, you did not hesitate. That is an exceedingly rare quality - please know that in this case it is not being overlooked."
Peter J. Postorino
President
AWT Environmental Services, Inc.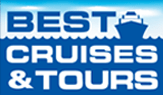 "Vertical-X has handled our entire internet presence since the beginning, as well as consulted and assisted on all of our digital marketing programs. They are experts in their field, understand our needs, and are a pleasure to work with. Thanks again for all your hard work! Without you, we couldn't do what we do."
Aaron Sturman
Director of Marketing
Best Cruises, Inc.

"Vertical-X has been integral part in developing our website and online marketing campaign. They are knowledgeable about resources and applications to grow business, with the ability to explain technical options that makes it easy for us to understand. We highly recommend that you speak with the staff at Vertical-X."
Bill Smith
Account Executive
Greenwood Products, Inc.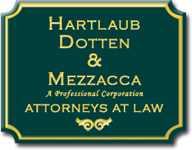 "Constructing our website with Vertical-X has been both a pleasure and relief. Too often, vendors tend to be pushy, and give you the "hard sell" - then they are not as good as they have claimed. The team at Vertical-X strikes the right balance: they are responsive but also patient, realizing our busy practice sometimes delayed progress. They obviously "know their stuff", but are able to explain technical issues in terms we can understand, allowing us to make informed, cost-effective decisions for our law firm's site. The team is professional with the utmost integrity and competence and is highly recommended."
Michael D. Mezzacca
Partner
Hartlaub, Dotten & Mezzacca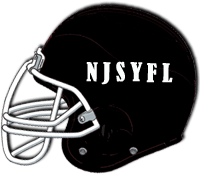 "After contracting your services for the New Jersey Suburban Youth Football League website we couldn't be happier. Since the sites inception we have had the pleasure of opening doors and corresponding with thousands of other youth football organizations throughout New Jersey and the country. We have enjoyed hundreds of thousands of hits and the layout was colorful and precise making things easy to follow. Being reachable was our main concern when contracting a company for our site. Your easy availability stopped the worries and developed what we needed with efficiency and diligence. It was the best money we ever spent. The Board of Representatives once again say, thank you!"
Russell J. Yeager
Commissioner of the NJSYFL
NJ Suburban Youth Football League

"We were introduced to Vertical-X through a colleague. We found Vertical-X to be extremely professional and patient: they took the time to explain how websites work in simple terms, and always delivered on the promised product. We look forward to having a long working relationship with Vertical-X, and plan to use their services as we grow and make additional investments in our online presence."
Michael Barsella
Managing Partner
Percival Solar Solutions

"On behalf of the senior management team at Special Day Gift, I would like to express a most heartfelt thank you for a job well done. The quality of work provided belongs in the heights of true excellence. Our company was dying until we found Vertical-X. Your services and your expertise simply pulled us from the brink of extinction. We want to once again thank you for going the extra mile and giving us more than what we actually expected."
Richard Pascal
President/CEO
SpecialDayGift.com, LLC
Our
Promise

to you

Working with you we will create an attractive, informative website that exceeds your expectations and meets your business objectives. We will always operate in a professional, prompt manner with a focus on customer satisfaction.